Chinatown's Golden Dragon Parade
In Garding Lui's 1948 Inside Los Angeles Chinatown, he explores the vast history of LA's Chinatown and the city's oft-exoticized fascination with this part of the city:
"It was always an exciting subject when Los Angeles mentioned Chinatown! They thought of it as a red light district where red lights shone above the backdoor, where opium dens were down in the cellar, where gambling tables were set up in every building, and where secret societies met with stealth in secret rooms."
The intrigue and scandalization of Chinatowns across America have long been part of outsiders' perception of this community. Like the frequently quoted, "forget it Jake, it's Chinatown" from 1974's Chinatown, a moment in cinematic history that is at once iconic and dismissive, Chinatown is too-frequently insinuated as a depraved district with all sense of morality and decorum lost in its otherness and dark corners. But to reduce Chinatown to these descriptors would be to overlook the essence of its community and its place in the history of Los Angeles.
Los Angeles' Chinatown, which started as "Old Chinatown," was described by one 1896 article as the "shady square which, in years gone by, was the center of Spanish Los Angeles, lies Chinatown, that strange… picturesque… quarter without which no California city is complete… a jumble of narrow streets and blind alleys, low brick buildings and shaky wooden rookeries, the Chinese quarter is huddled into the space of a few squares." This area, surrounded by the Olvera Street Plaza and present day Union Station, is regarded as "the birthplace of Los Angeles," and is where the Chinese American community got its footing in the mid 1800s. Old Chinatown endured through China's Opium Wars; the Chinese Exclusion Act of 1882 that limited Chinese immigration and forbade citizenship for Chinese living in the US; the Chinese Massacre of 1871, a racially motivated attack where at least 17 Chinese Angelinos were senselessly lynched in their own community; China's revolution starting in 1911; and years of ongoing immigration and growth in an ever-changing and burgeoning Los Angeles urban landscape. Despite all of this unrest both here in the U.S. and abroad, Old Chinatown thrived as a hub of Chinese-American life in Los Angeles--a cohesive ethnic enclave with an enduring sense of community, language, and culture.
Moving into the 20th century, Old Chinatown could not ignore how it was being characterized by the rapidly modernizing outside community. By 1924, one Los Angeles Times article declared that "Chinatown is done with its mysticism," as a Chinese Chamber of Commerce, led by President Lew Sung, was created to help combat negative stereotypes and improve business. The new organization adopted a set of resolutions to appeal to the largely white audience that both patronized its shops and restaurants, and criticized its perceived luridness:
"Whereas, Chinatown has been made to suffer in the past because of the bad name generally applied to the district, the same being no fault of the Chinese residents; be it resolved: First, that we, the merchants of Chinatown, use every opportunity to induce white people of the city and tourists to visit Chinatown; that we extend to visitors every courtesy on visiting our shops and places of interest. Second, that we use every opportunity to spread the word that Chinatown is a safe place for women to come to...Third, that we use every effort to suppress rowdyism among the lower class of white people visiting Chinatown… Fourth, that we extend to the city of Los Angeles an invitation to visit Chinatown on the celebration of the New Year and see for themselves the conditions that prevail here."
Regardless of efforts to improve Old Chinatown's reputation and convey its value to the city it called home, Los Angeles swallowed up Old Chinatown by evicting its residents and making way for shiny new Union Station. After years of continued decline and eviction of Chinese-run businesses, Old Chinatown's demolition began in earnest in 1933. But the Chinese community had other plans. The Los Angeles Chinatown Project Association, comprised of influential Chinese-American leaders, led the charge on relocating and rebuilding a displaced community. On June 25, 1938, New Chinatown opened for business. In the August 1938 edition of Chinese Digest, one young businessman recognized the continuity from Old Chinatown, declaring New Chinatown as a "monument to the older generations and the future home of the younger and coming generations."
Despite the circumstances surrounding the destruction of Old Chinatown, in many ways New Chinatown allowed the community to reimagine itself. As examined in Lui's Inside Los Angeles Chinatown, by 1948 "[t]he dilapidated buildings of Old Chinatown are the relics and landmarks of ancient days. Some of them are crumbling brick structures…Some places look as though they might today be the habitat of spooks and demons." All of which stand in opposition to his observations of New Chinatown where "[a]ll the buildings… are of course new. The illumination is modern, with lights of various colors. The architecture is unique, preserving that of the Orient… In New Chinatown, Gin Lin Way reaches from the Eastern to the Western Gate… [including] many stores and restaurants… One store has merchandise of a general character, one has jewelry, another has art curios; others have teas, herbs and articles of food."
And while the physical location of Chinatown may have changed from Old Chinatown to New, the essence of Chinatown—its community, its welcoming nature, and its tradition—is the thread that ties the story of Los Angeles' Chinatown together. To revisit the Chamber of Commerce's 1924 resolution that extended "to the city of Los Angeles an invitation to visit Chinatown on the celebration of the New Year," in 2019, Chinese New Year celebrations continue to draw in a diverse crowd of participants and revelers, reflecting Chinatown's ability to adapt and serve as a welcoming center of culture and community.
Since the early days of LA's Chinatown, the Golden Dragon Parade has remained the main event of New Year celebrations. One 1927 article recalls:
"The great, green Chinese dragon which has been hibernating somewhere in the mysterious precincts of Chinatown, has awakened from his year of slumber… in preparation for his single public appearance on Saturday at 10:30 a.m., when the [Chinese] new year reaches its climax in a parade through the streets of Chinatown… To any evil spirits that chance to be lurking in the vicinity of Chinatown let it be said that the mystic fire-eating, snorting monster will stalk the streets Saturday morning bent on the destruction of all their number who come within his path."
Now, more than 90 years later, the sights and sounds of the annual Golden Dragon Parade remain the same—Chinese New Year rituals of community, revelry, good will, and celebration fill the streets of Los Angeles' Chinatown.
While 2019 has been publicized as the 120th Dragon Parade, an 1895 photo by photographer C.B. Waite via the California State Library depicts a Dragon Parade through the streets of Old Chinatown, dating some iteration of the parade back at least 124 years. The Parade has remained a favorite of all those partaking in New Year celebrations; as much today as was said back in 1948:
"From old age to youth, all Chinese people enjoy the thrill of the Dragon Play. So do the Americans. It is the climax of the New Year celebration… A huge dragon, sometimes a lion, moves along the street as though alive. It is carried by a number of men whose cloth covered legs are the only part visible. The antics and maneuvers of the dragon… keep the spectators in a roar of laughter. Victory and triumph for the New Year is promised by the emphatic gestures of the dragon. And a big hand is given by the explosion of apparently animated firecrackers."
In 2019, the parade is not only a colorful, vibrant display of Chinese culture and its part in the larger Los Angeles landscape, it is also a reflection of Chinatown's location as an intersection of various cultures and backgrounds. Thai, Hispanic, and Scottish heritage societies march the streets of Chinatown along with LA civic leaders, prominent Chinese community leaders and organizations, and of course, the lively dragon and lion enactors. In many ways, the parade has become as much a reflection of LA's diversity as it is a celebration of the Lunar New Year. Confetti cannons and "Pop-it's" are modern stand ins for firecrackers and are crowd favorites. Revelers line the dim sum joints and food trucks and souvenir shops, as well as take photos among the crowds and confetti that fall from the sky like snow.
In the background, the streets of New Chinatown that hold these guests are going through yet another transformation. Today's New Chinatown is a mix of old and new—the main plaza endures with beautiful neon and storefronts, not unlike when it first opened in 1938. For some ghosts of Chinatown past, like the now-dormant Hop Louie restaurant (formerly the Golden Pagoda), time has stood still while the city continues to morph around it. At the same time, trendy new shops, restaurants, and art galleries continue to draw in crowds of their own, while at the same time threatening to gentrify and change the fabric and essence of Chinatown.
Like all of Los Angeles, little in Chinatown is left completely untouched by the hands of time. Yet no matter what "New" Chinatown may look like in another 120+ years , we imagine the dragon will still re-emerge from its slumber with each passing of the Lunar New Year to slither down the streets of Chinatown warding off evil spirits and bringing joy to the community.
Chinatown Central Plaza is located at
943 N. Broadway
and both its East and West Gates have been declared Los Angeles Historic-Cultural Monuments.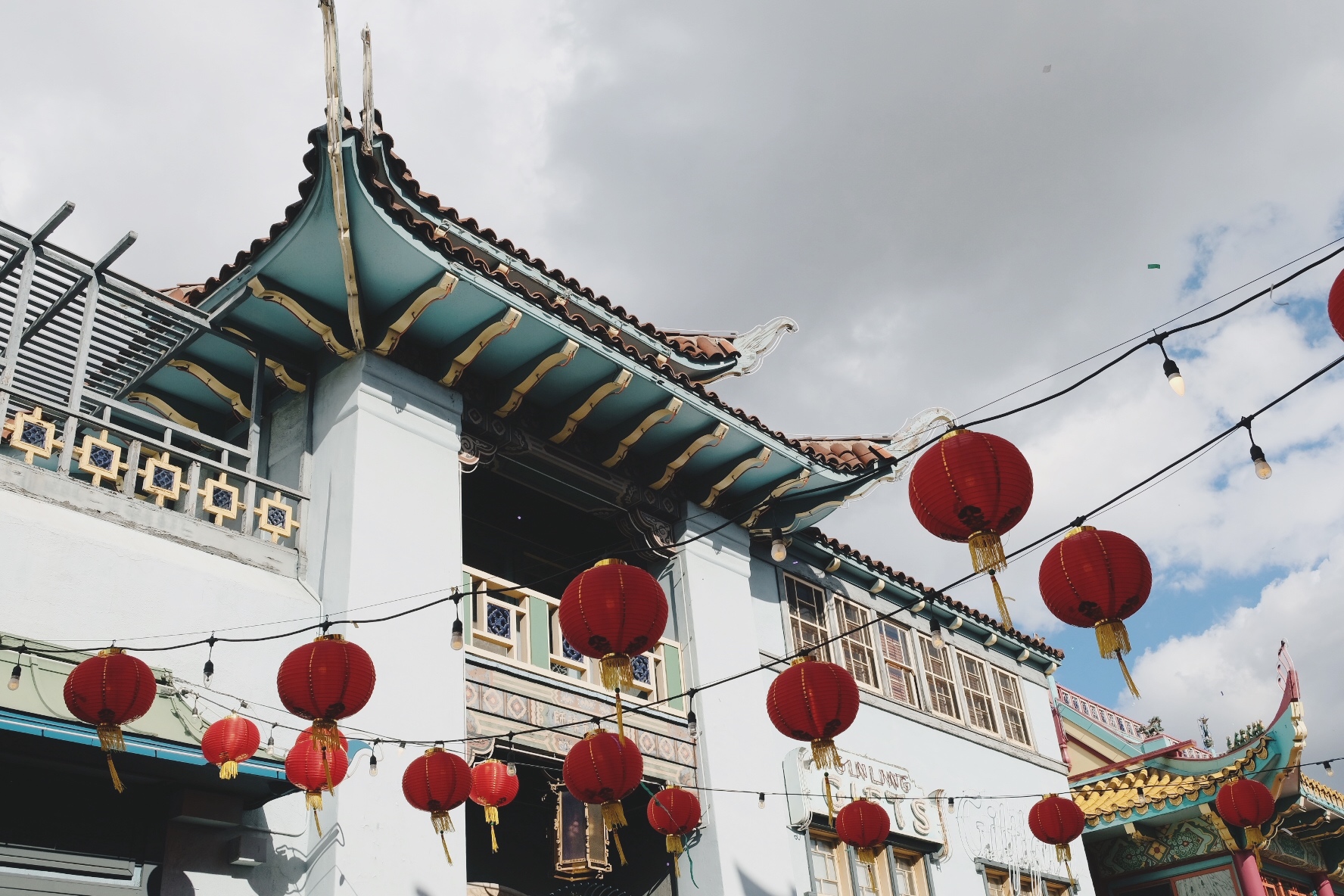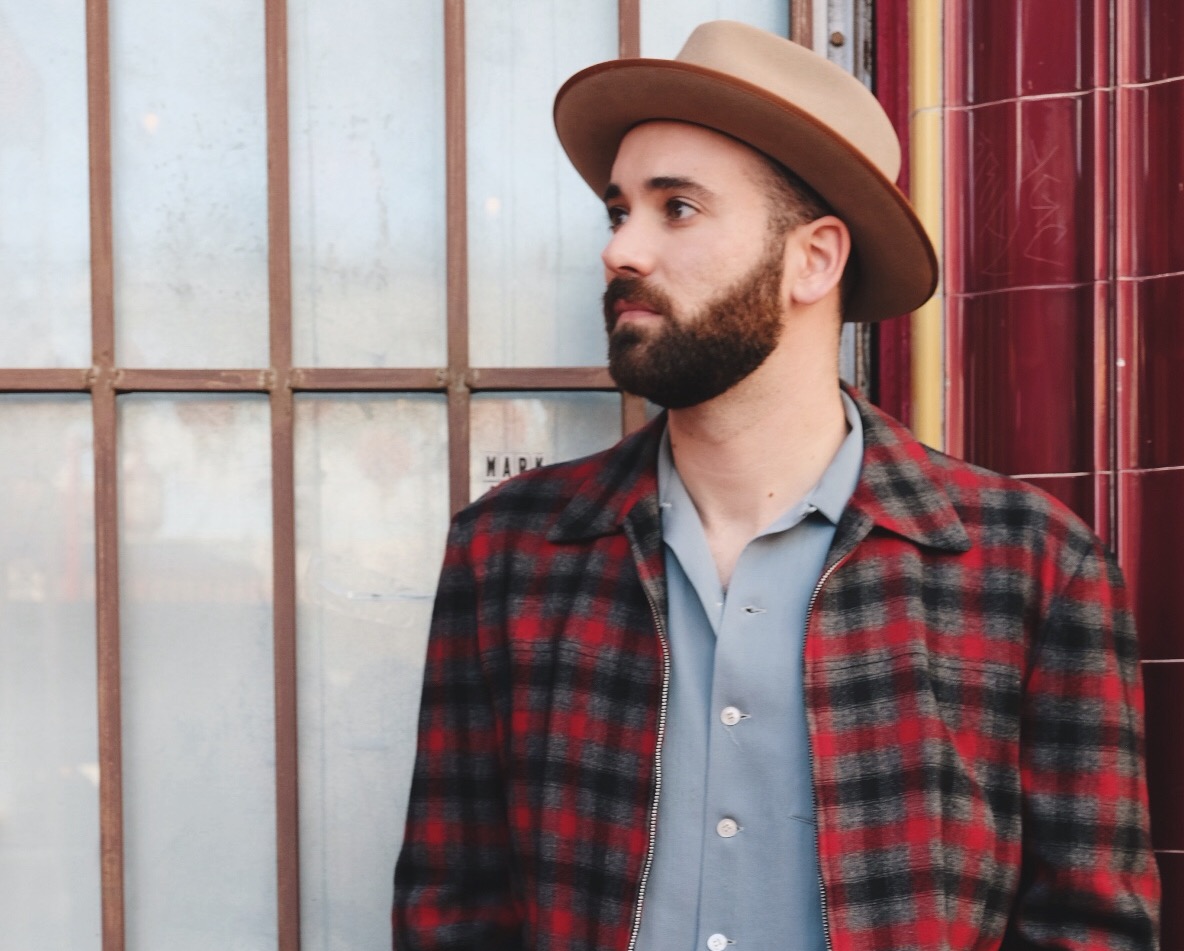 Sources:
"CHINA TOWN." Los Angeles Times (1886-1922), 1896, p. 12. ProQuest. Web. 4 Feb. 2019.
"CHINATOWN TO TELL WORLD." Los Angeles Times (1923-1995), Jan 25 1924, p. 2. ProQuest. Web. 11 Feb. 2019.
"DRAGON DUSTED FOR PARADE." Los Angeles Times (1923-1995), Feb 04 1927, p. 1. ProQuest. Web. 4 Feb. 2019.
Estrada, William D. The Los Angeles Plaza: Sacred and Contested Space. Austin: U of Texas, 2008.
Hoy, William. "New Chinatowns Open in Los Angeles." Chinese Digest Aug. 1938: 12.
Lui, Garding. Inside Los Angeles Chinatown. Los Angeles: 1948.